This poster image was created for an event in Palm Desert CA showcasing famously talented chefs and wine curators. I even was privileged enough to travel there, eat & drink and sign my posters. It is a large painting I did digitally in Painter, but like everything I do, drawings had to be made, so here are some of them.
This was my first swing at it, the client was unsure how much event info would be put on the poster, however, the client wanted to include a wine bottle so something drastic had to be done.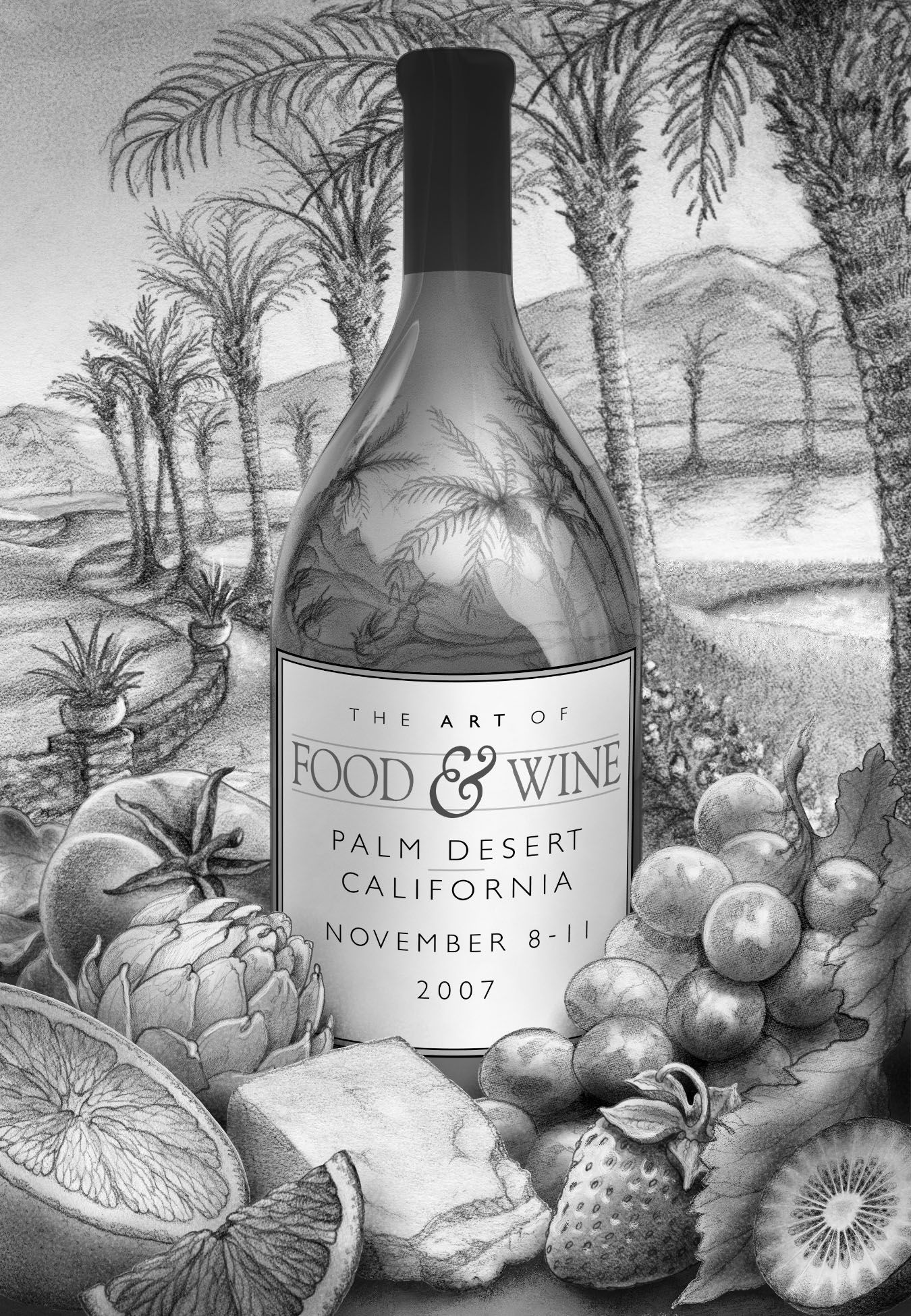 Along the way, the idea of weaving the event info into the composition with a focus on food elements was done. All of my drawings were drawn separately and composed digitally.